Western Governors University and Complio have partnered to implement a Single Sign on solution which will link your University account with Complio to allow a Single Sign On solution between the two platforms.
How to use the connection:
Access the WGU Complio URL: http://wgucompliance.com/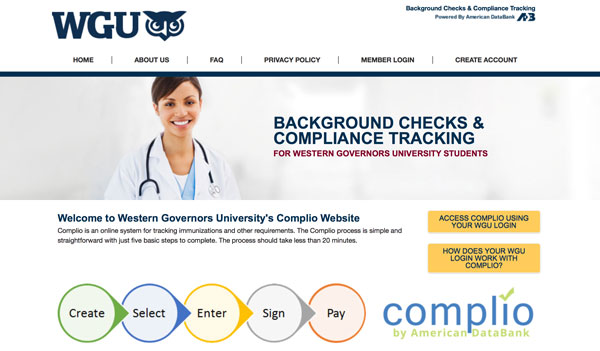 Select to access your Complio account
If you haven't logged into your WGU account yet, you'll be prompted to do so.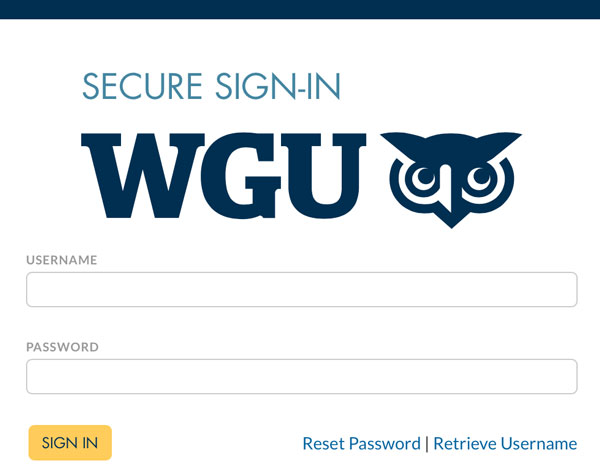 If you already have a Complio account, you'll be presented with a Complio Login screen. Here, you'll enter your Complio Username and Password (Both you selected when you initial set up your Complio account)
If you can't access your account please follow the "can't access your account?" link to reset your password.
If you're new to Complio, you'll be asked to enter account level details to finalize your account and proceed.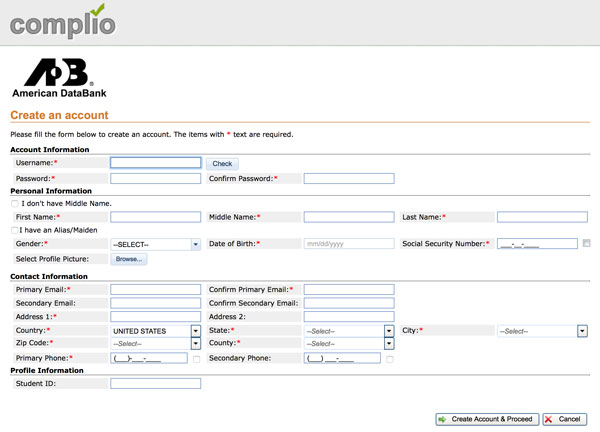 Completing the steps as outlined above will result in your Complio account being linked to your WGU credentials. This means anytime you are logged into your WGU account and access the http://wgucompliance.com/ URL, you'll be able to view your Complio dashboard without entering your Complio username and password.
Do not hesitate to contact us with any questions: 800-200-0853 or support@americandatabank.com